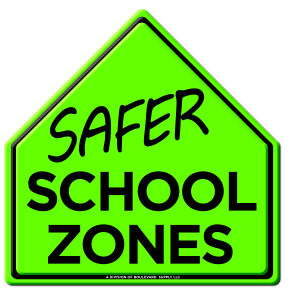 Safer School Zones, an offspring of Boulevard Supply LLC, is committed to ensuring that our children's safety is the top priority.
Safer School Zones was created specifically for schools across the United States because we are passionate about making a difference in not just our local community, but all of our communities by creating a safer path to and from schools and safer spaces while at school for our children to learn and play. We believe that every child deserves a safe and secure environment, and we're dedicated to making that a reality.
Our focus is on traffic control and pedestrian safety in and around schools, and we aim to provide the resources they need to implement these measures effectively. We believe that it takes a village to keep our children safe, and we're proud to be part of that village.
At Safer School Zones, we offer a range of products to help schools create safe environments for students going to and from school and while at school. We understand that safety is a critical concern for parents and educators, and we're committed to providing the highest level of service and expertise to ensure that our children are protected. We believe that every child has the right to a safe and secure learning environment, and we're dedicated to making that a reality.
Thank you for considering Safer School Zones for your safety needs. We look forward to working with you to create safer communities and brighter futures for our children.